upcoming events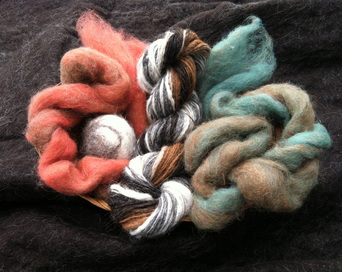 Please call ahead if you'd like to visit or drop off fiber 434-985-3669 or email.









---
At Central Virginia Fiber Mill our goal is to create high end fiber products which reflect the fine quality of your fleeces. We also offer a host of specialty services to cater to the unique needs of our customers.

We are pleased to be the first mill located in Virginia processing exotic fibers such as Alpaca, Llama and Mohair. We are conveniently located just North of Charlottesville and Albemarle County. Having a mill in our state will get us one step closer to producing yarns which will carry the Virginia's Finest Label.

We pride ourselves on partnering with our clients to provide personal service. Providing good service means taking the time to listen. We will work with you every step of the way to make certain our yarns meet your expectations. Customer satisfaction is our goal.

We hope you'll find the information you need on this site about our services and the products we provide. We look forward to working with you.